ART HELP FOR HEROES
GALLERY DANA BAY
June 19-July 11
Katy Tackes
LOVE COMES IN EVERY COLOR™

Katy Tackes is a California artist, who works between abstract expressionism and impressionism. She was raised in Canada, where her immense love and gratitude for Mother Nature blossomed. She has lived in Paris, France and traveled throughout Europe, Asia, New Zealand, the Middle-East and North America, reinforcing her belief that "we are all connected...we are One".
Katy's paintings explore themes of peace and love, with the purpose of spreading universal messages to unite and connect with others throughout the world. Her work crosses borders with both international and national sales and exhibitions, including the Swiss Art Expo and Art Basel – Miami Art Week – Wynwood.
Katy Tackes
Gallery Dana Bay


LIFEGIVERS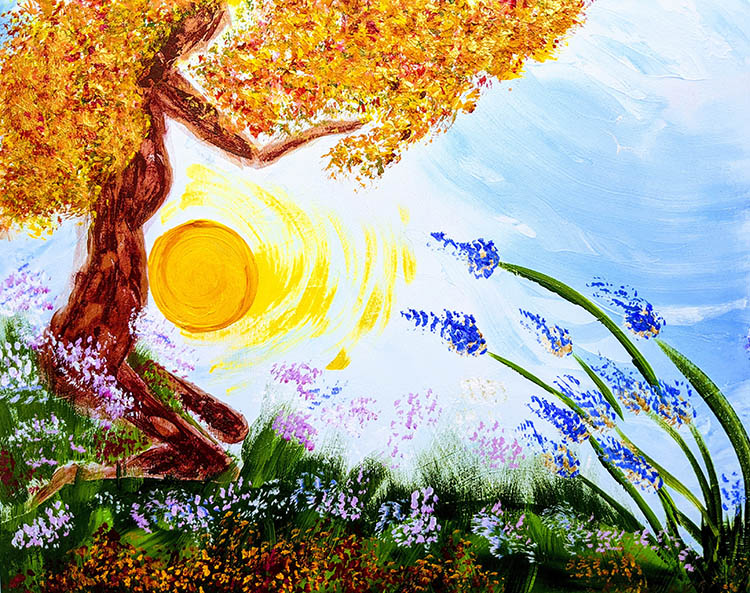 Confidential offers will be made by contacting the Gallery via email at
GalleryDanaBay@yahoo.com
. The exhibition and availability of the artwork ends July 11. The starting price for each artwork is only $500. All art will be sold. Offers are being received now.
To encourage early offers, several artists have created a confidential 'buy it now', when achieved, the artwork will be sold with no additional or higher offers.
Forward the ART HELP FOR HEROES exhibition to all friends and family to enjoy the art and may share the desire to support the HEROES.
Supporters will receive a letter of appreciation and free local delivery. Convenient shipping.


Confidential offers in excess of $500 will be accepted via email to GalleryDanaBay@yahoo.com. All offers will be kept confidential. All works will be sold.


To encourage early acquisition decisions, artworks may have an artist-set confidential 'buy-it-now' fair-market price which can be accepted when hit or exceeded.


The artworks will be available for pick-up or free local delivery on or before July 4. Shipping to US destinations is $40.


Contact the Gallery for help. (949) 276-7597

To view the art, contact the Gallery for open hours, or in the time of Covid, by appointment. Press contacts please email us