ART HELP FOR HEROES
GALLERY DANA BAY
June 19-July 11
Christopher Pecharka
This piece signifies Orange County during the time of coronavirus.
Pecharka is best known for his public commissions in Dana Point, California. These include the bronze sculptures "The Top Men" at The Ocean Institute, the Veteran's Memorial, the Doris Walker Tribute Memorial, and the mural at the Nature Interpretive Center.
Pecharka was in high school when given his first private commission. A graduate of the Art Institute of Pittsburgh, he has worked in a myriad of occupations as an artist. By staying true to being hands-on, Christopher strives to continually develop his essential core skills as a traditional artist.
Pecharka works in many mediums including oil and acrylic paintings, sculptures, murals, illustrations, and drawings. His realism and impressionistic-style paintings include a multitude of subject material including landscapes, seascapes, people, animals, cartoons, and abstract.
For more information, visit ChristopherPecharka.com.
Christopher Pecharka
Gallery Dana Bay


Broken yet Beautiful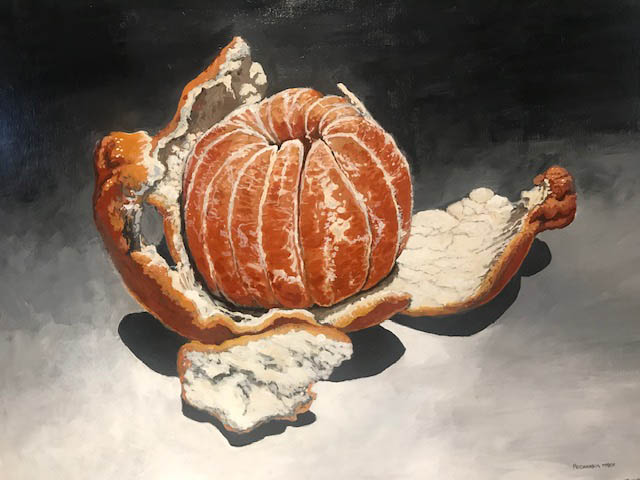 One offer received. Click here to make offer now.
Confidential offers will be made by contacting the Gallery via email at
GalleryDanaBay@yahoo.com
. The exhibition and availability of the artwork ends July 11. The starting price for each artwork is only $500. All art will be sold. Offers are being received now.
To encourage early offers, several artists have created a confidential 'buy it now', when achieved, the artwork will be sold with no additional or higher offers.
Forward the ART HELP FOR HEROES exhibition to all friends and family to enjoy the art and may share the desire to support the HEROES.
Supporters will receive a letter of appreciation and free local delivery. Convenient shipping.


Confidential offers in excess of $500 will be accepted via email to GalleryDanaBay@yahoo.com. All offers will be kept confidential. All works will be sold.


To encourage early acquisition decisions, artworks may have an artist-set confidential 'buy-it-now' fair-market price which can be accepted when hit or exceeded.


The artworks will be available for pick-up or free local delivery on or before July 4. Shipping to US destinations is $40.


Contact the Gallery for help. (949) 276-7597

To view the art, contact the Gallery for open hours, or in the time of Covid, by appointment. Press contacts please email us